Description
Protect your customers' hands with this 8 oz. kraft coffee cup sleeve / jacket / clutch!
Eliminate the need to double cup your hot beverages with this Choice coffee cup sleeve! A great addition to coffee shops, self-serve buffet lines, cafeterias, and office break rooms, this coffee sleeve provides a simple, practical solution to holding hot beverages.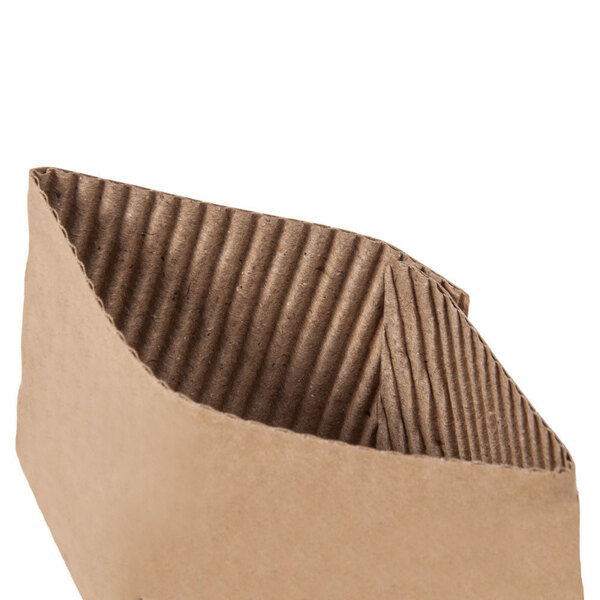 Corrugated Construction
For a better grip on cups, this sleeve features corrugated paper on the inside to prevent the sleeve from slipping off of your cup.